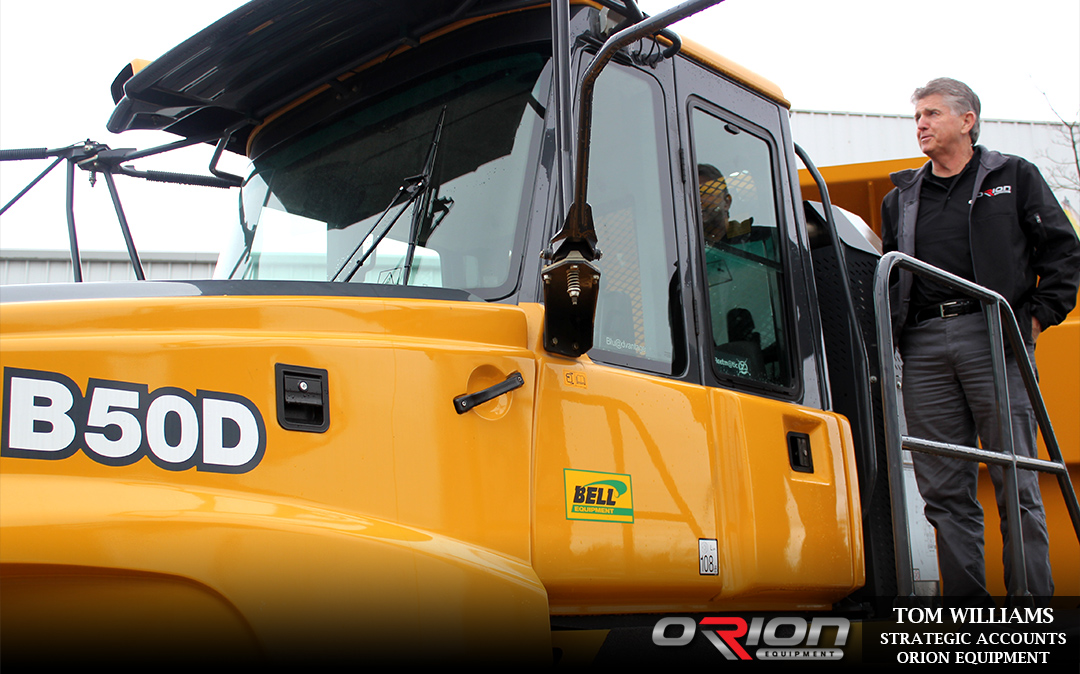 Between 1989 and 1992, Tom Williams was the National Sales Manager for Bell Equipment, right when Bell first entered into the US market.
This year, Tom has joined Orion Equipment as their new Strategic Accounts Manager, and will be adding his knowledge and proven past experience to the Orion Equipment sales team. We also welcome Tom, and we look forward to working with both him and Orion Equipment in selling Bell Trucks.
Tom's background and passion is in selling and marketing heavy construction machinery, and he has worked in the Pacific Northwest for over a decade. During this time, he's cultivated many long-standing relationships within the construction equipment industry.
He spent eight years as a sales manager with Seattle-based Totem Equipment Company, the regional authorized Hitachi dealer. Because Tom excels at selling large equipment, he was named the #1 National Salesman for Hitachi Construction America for FIVE consecutive years.
We're excited about Tom joining Orion Equipment and once again working with Bell Trucks.