Bell Trucks is relatively new to the US construction market, and we want to know what you think!  If you've owned, rented or driven one of our ADTs, we'd love to hear your opinions and thoughts about how our trucks impacted your job site or company.
You matter to us and we welcome your feedback!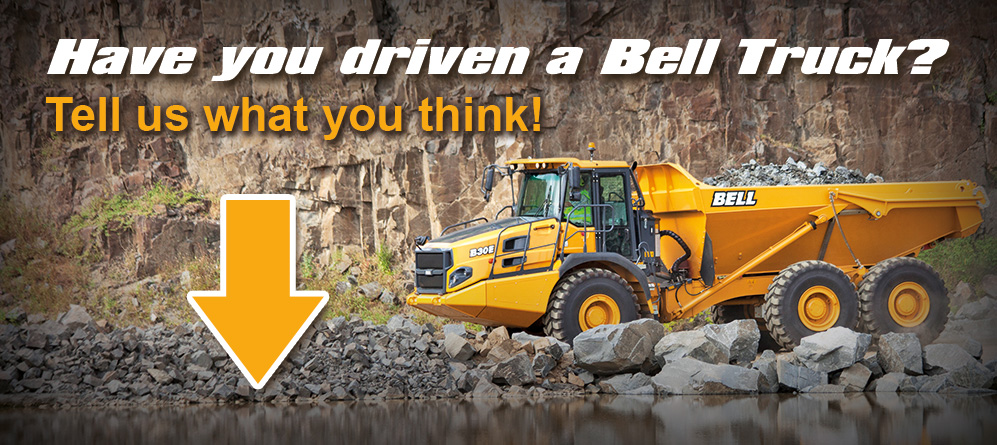 If you're willing to take the time to send us your thoughts, here are 3 ways to do it:
Connect with us on social media, too, because we share the latest news, events and specials, and we also share your posts about our trucks to our social community.