Jorge Vargas (Warranty Manager/Administrator) and Matt Nevins (Warranty Administrator) went to the Bell Equipment Factory in Richard's Bay, KwaZulu-Natal, on the coast of South Africa, for two weeks of training.
Along with training, they're gaining experience in driving the new tier 4 B60E Articulated Truck, flying in a helicopter over the Bell Farm, where trucks are tested in difficult terrains and generally enjoying beautiful South Africa.  May 19-22 they will be going to Mozambique, Avil Bay, for a weekend of fun.
We've asked them to send photos of their trip and we'll add them here as they send them to us.  You can also see photos and video on our Instagram account and get notices of updates on Twitter and Facebook, connect with us as we keep track of Matt and Jorge!
"The B60E is the most impressive machine I've seen.  The turn radius on the machine is impressive and it drives very smoothly.  I'm very excited about having the machine in our inventory.  Our dealers will line up to test drive this beast!
Jorge Vargus
Warranty Manager/Administrator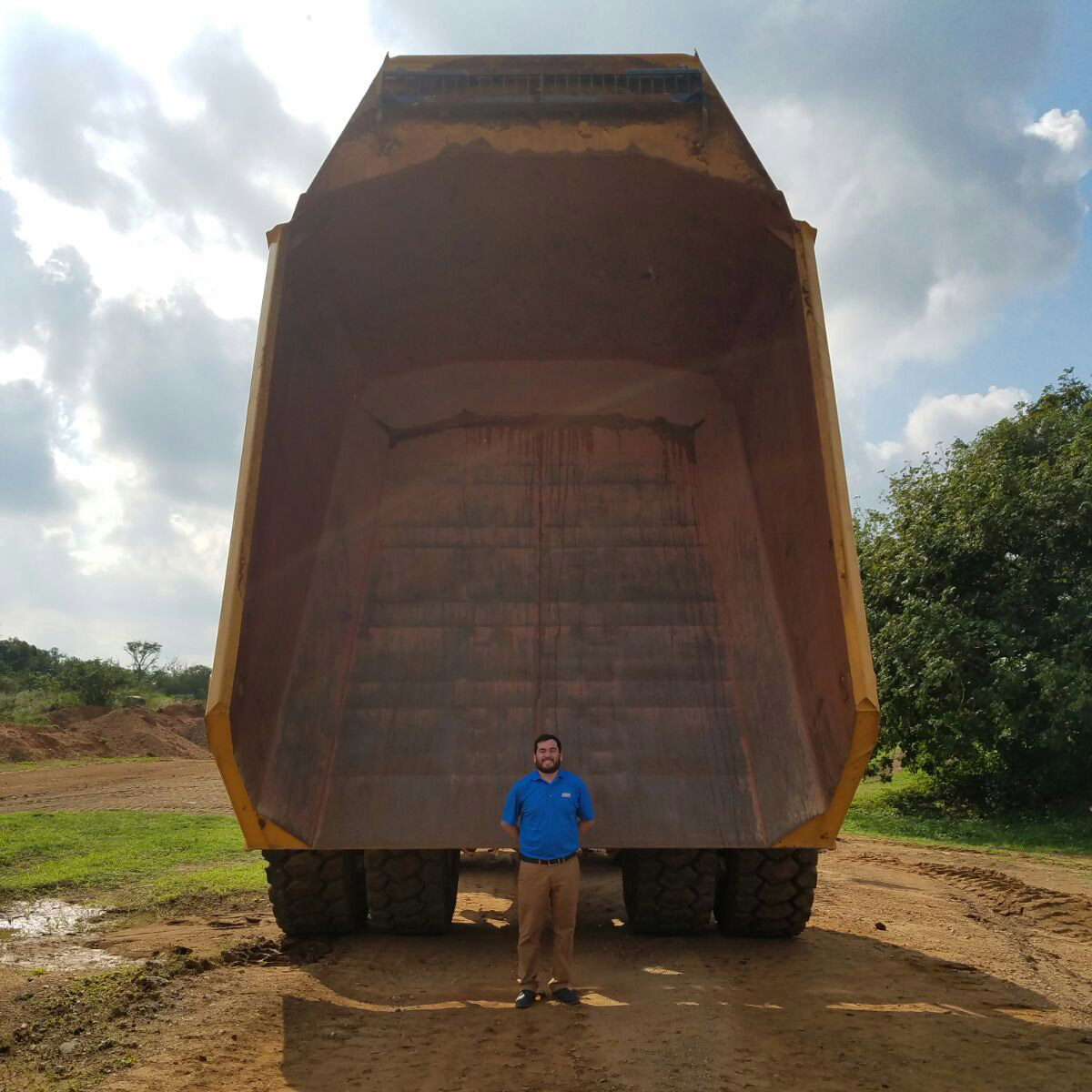 "The first day, we went to the Bell Farm, which is now dedicated to testing Bell Trucks in difficult terrains.  We drove the new tier 4 B60E for several hours with a senior Bell Tech named David.  He was great and knew the truck inside and out.  After testing, we had lunch onsite, eating something called Bunny Chow, beef and curry, darn good! Back to the factory tomorrow to do some warranty training.  So far so good from South Africa!"
– Matt Nevins
Warranty Administrator
Dinner with the Owners
Matt, Gary Bell (CEO, Bell Equipment), Jorge & Neville Paynter (President of Bell North America) having fun after a BBQ dinner at Gary Bell's home.