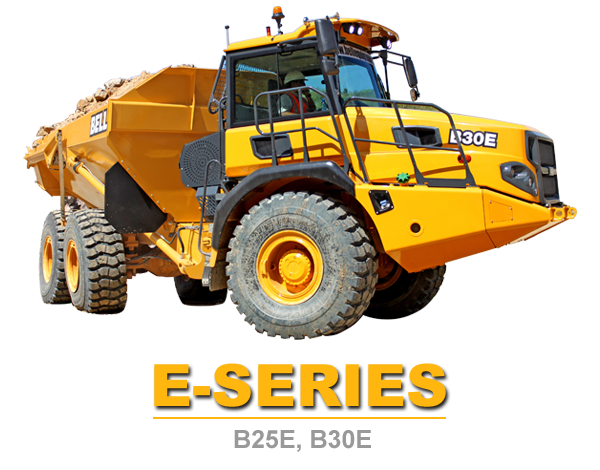 E-Series Bell Articulated Dump Trucks
Bell Articulated Dump Trucks haul more, and for longer at lower cost-per-ton to deliver more on your profit margins.
Building on from the D-series platform, Bell Truck's evolutionary approach to design delivers optimized power-to-weight ratio and legendary fuel efficiency.
As a global leader in Articulated Dump Trucks, Bell Trucks brings you the world class E-series range.  The evolutionary E-series is packed with class leading features that deliver production boosting payloads, lower daily operating costs, superior ride quality and uncompromised safety standards.
Bell E-series ADTs will give your business the competitive edge you need.
Limited-slip differentials and automatic transfer case diff-lock provide real Automatic Traction Control.

The best-in-class payload-to-weight ration means that more of your fuel cost is spend moving the material, not moving the machine, decreasing your cost-per-ton.

An industry leading, fully automatic six-speed planetary transmission with torque converter lock-up maximizes fuel efficiency.

Automatic retardation slows the truck when the operator backs off the accelerator pedal for more confidence on steep grades and enhanced brake life.

Electronic unit injection fuel system provides high injection pressures even at lower engine speed for Improved cold-starting ability, low-speed response, and reduced emissions.
The short front end provides the best approach single that allows these ADTs to attack steep terrain.

High-travel suspension keeps all tires in constant contact with the ground, for optimum traction.

Improved payloads, faster haul cycles and industry leading fuel economy all help you move more material at a lower-cost-per-ton than your competitors.

Class leading payload-to-weight ration means that more of your fuel cost is spent moving the material and not running the machine – for maximum productivity and profitability.

With a high oscillating frame joint, articulated steering, and high-flotation tires, these hard working haulers won't let wet weather or steep grades dampen your plans.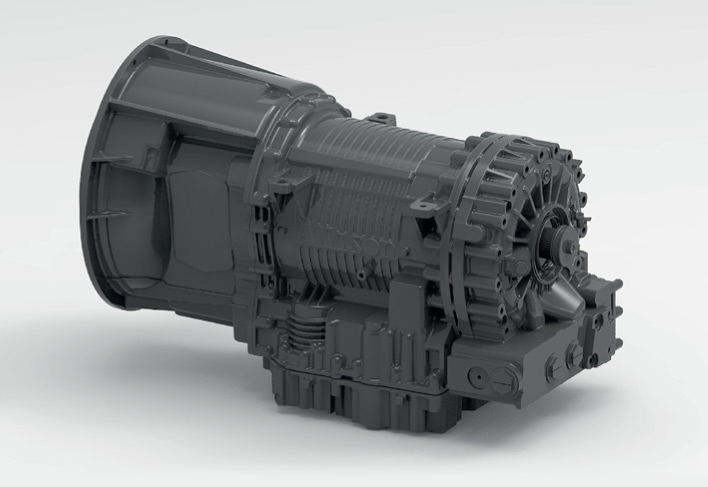 Powershift Transmission
Planatary powershift transmission optimizes shift points to match conditions and vehice weight while protecting the transmission from operator error and abuse.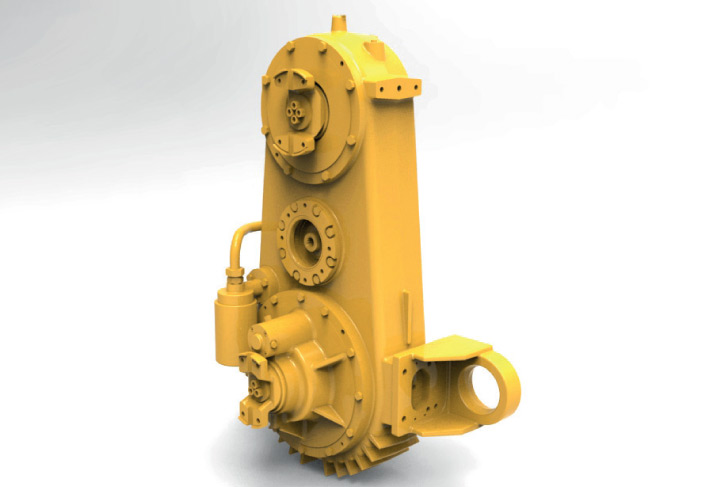 Inter-Axle Differential
The transfer case inter-axle differential delivers equal torque to each axle when traction is favorable.  When conditions deteriorate, the diff-lock automatically engages to deliver torque to the tires that can best use it.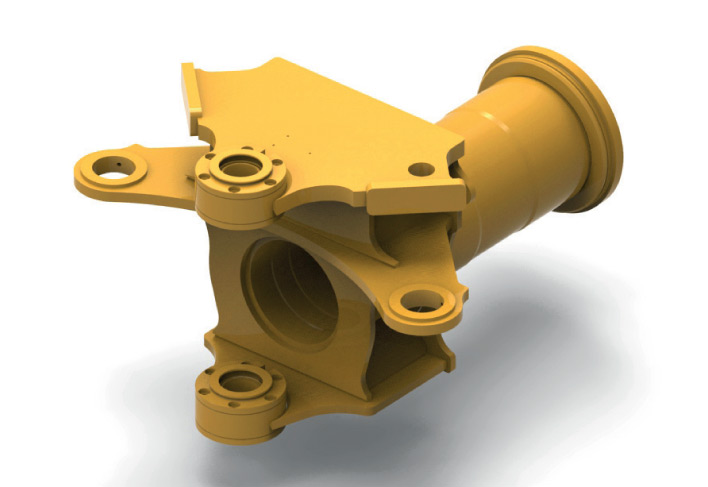 Taper Roller Bearings
High-strength steel and widely spaced taper roller bearings in the articulation area enhance long-term durability.
Optional Tailgate
A tailgate is available as an option for better material retention.  The tailgate opens as the bin is raised for dumping.  Spring steel straps maintain positive seal throughout the haul, ensuring minimal material is lost.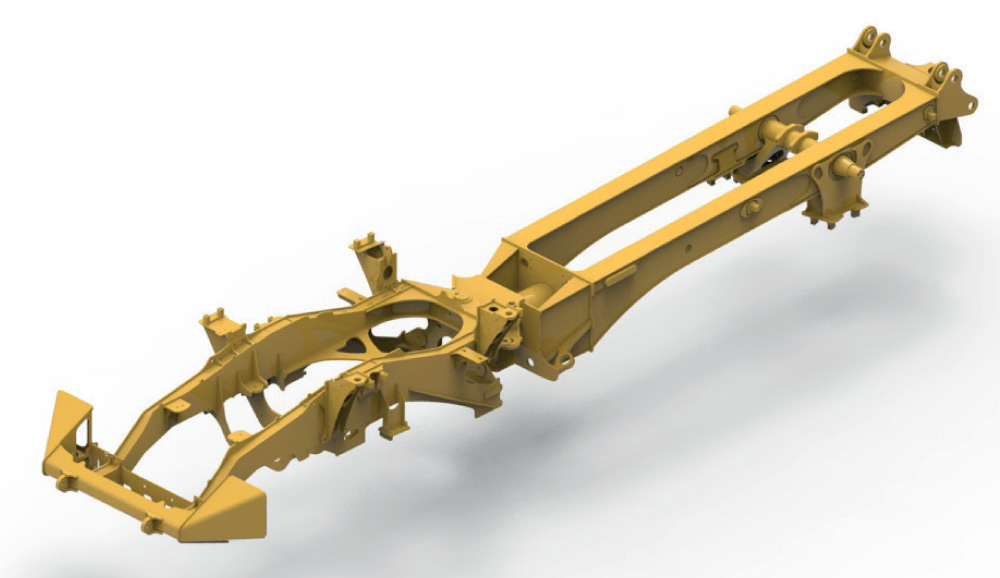 High-Strength Steel Chassis
High-strength steel chassis delivers strength and rigidity without excess weight.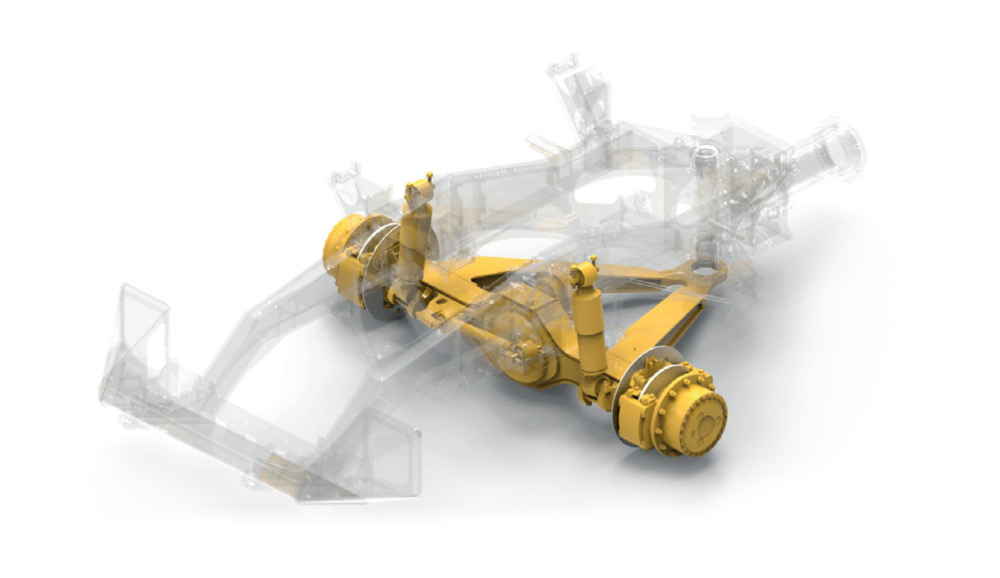 Front Suspension Damping
For comfortable productivity, front-suspension damping helps minimize vibration, while a superior suspension seat reduces the roll often experienced in off-road conditions.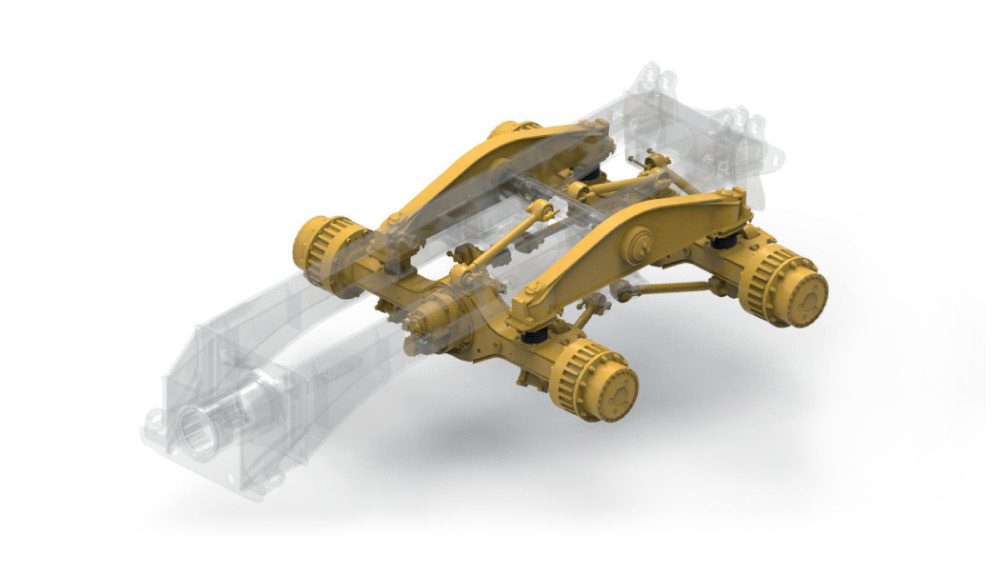 Shock Absorbing Suspension
Rough terrain demands tough suspensions.  Heavy-duty components absorb shocks and come back for more.  You get best-in-class ground clearance, too.
Built smarter, to work harder.
Bell ADTs offer optimized machine weights so you spend more time and money moving material and not running the machine.  Other uptime-boosting features include world class on-board diagnostics with live stream functionality, solid-state sealed switches and satellite fleet management system.